Mystery Box: Inside our polka dotted box, we found a barn! Who lives in a barn? Farm animals!
I have some farm animals to show you today!
There are small animals in the barn that I usually show the kids but for today, I put them barn away and used some larger puppets instead so that I could sing our next song.
Puppet Song: Hickory Dickory Dare
(From Jbrary)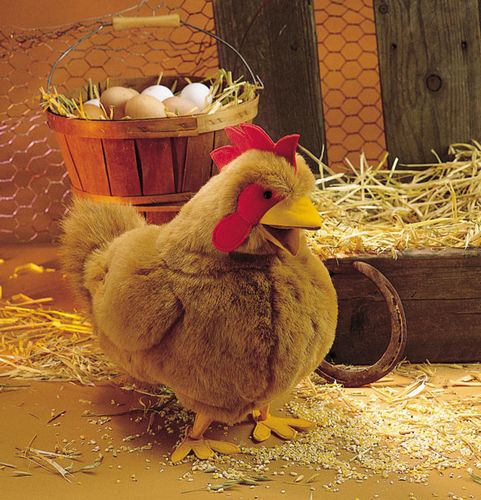 Hickory Dickory Dare
The chicken flew up in the air!
Farmer Brown brought him down
Hickory Dickory Dare!
Repeat with pig, sheep, and dog puppets. Most of these puppets make a noise and the kids liked hearing them, some wanted to pet them too.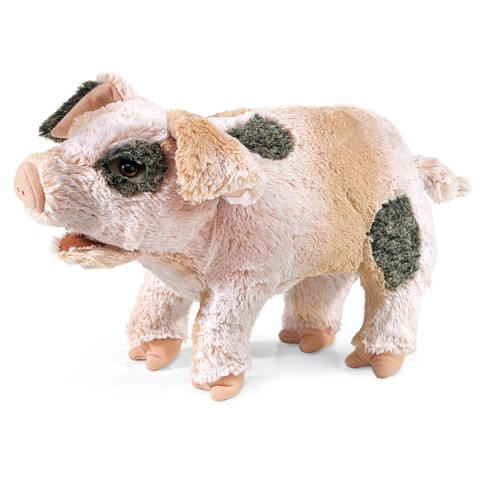 Books We Read:
Old MacDonald- Souhani
Can You Growl Like a Bear- Butler
I Say, You Say: Animal Sounds- Carpenter
Flannel Board: There's Something In My Barn
I found this great idea HERE with a garden theme. I switched it up for farm animals today and used this cute peekaboo board from Lakeshore Learning instead of a flannel board. I also used an app on my phone to make the noises for each animal.
There's something in my barn
That I can't really see
There's something in my barn?
What could it be?
It sounds like….
I would make the noise on the Animal Sounds App and everyone would guess or wait for the reveal.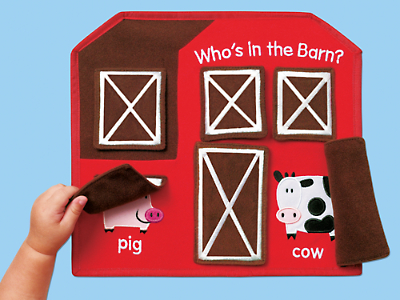 I'm so sad to see this item has been discontinued; it's awesome!
Craft: Farm Animal Sound Wheels
I have been wracking my brain all week but I cannot remember where I got this cute craft! I am pretty sure it was posted somewhere so I printed and cut them in advance. Kids colored the animals and then I attached the two circles with a paper fastener. I also taped over the fastener for safety.
We had a HUGE group and a medium size group today and I think a total of around 40 kids. Things went well and even some minor chatting was mostly tolerable. I loved the puppet song the best and of course it was an extremely last minute addition!! A fun day. One mom told me that her daughter loves the weather wheel we did a few weeks ago and they use it all the time which made my day!!