Like many people my age, I grew up on Sesame Street!! It was my favorite show and I loved ALL the characters. Later this month, I will be hosting a Sesame Street themed program for preschoolers at my branch and I'm really excited about it!
I've been working on a flannel board that I like to call "Where's Elmo?" and it's similar to "Little Mouse, Little Mouse, Are You In the ____ House?" In fact, I'm using the houses that I made for that flannel board so it saves me a little work!
one of the first flannel boards I ever made!
I found some cute Sesame clipart on the internet but I also considered buying stickers to scan, enlarge and print. Or you can purchase clipart on Etsy.
Instead of hiding the little mouse, I will hide a character behind each felt house and say the rhyme below. I have a color spinner so I may use that to choose a color or ask a child to pick one.
Elmo's playing hide and seek!
Is he behind the orange house?
Let's take a peek...
close up view...
another close up!
I found some great books to use with my program: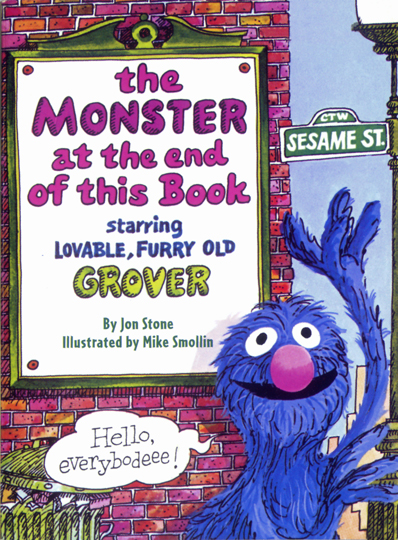 The Elmo collection includes a great story called The Monsters on the Bus which is variation of "The Wheels on The Bus" so we can all sing along to that one!
We will also make these adorable puppets!
Cookie Monster & Elmo!
All you need is construction paper and popsicle sticks. if anyone would like the template I used, please email me at onelittlelibrarian@gmail.com & I'd be happy to send it to you!
Happy New Year to all & thanks for reading!!